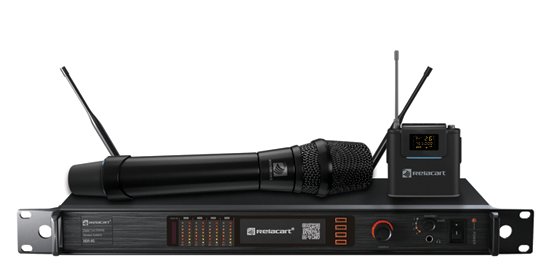 HDR-8Q digital wireless microphone with DSP technology is 4 channels wireless microphone system. Its flexible diversity mode, high-speed noise dynamic track filter and advanced noise reduction technology let it adapt all kind different situations , even run reliably in increasingly crowded RF environment
Key Features:
¡ñ Big display show transmitter¡¯s working frequency¡¢battery status¡¢operate mode etc
¡ñ Flexible diversity: antenna phase diversity¡¢spatial diversity and frequency diversity can be switch freely.
¡ñ High performance RF frequency synthesizer afford more than 5000 optional frequencies
¡ñ 4 independent wireless channels, can receive 4 transmitters simultaneously at most.
¡ñ ¡°AFS¡± Auto Frequency Selection, can scan an interference-free frequency.
¡ñ Digital pilot technology which is based on DSP technology with avoiding use frail crystal
¡ñ Smart dynamic noise reduction technology ¡°SDNR¡±£¬can increase system¡¯s dynamic range and signal to noise ratio
¡ñ Built-in high ¡¢low pass filter, MAGIC EQ,FBK etc.
¡ñ High-speed noise dynamic filter and noise reduction technology
¡ñ Digital noise filter which is controlled by radio frequency
¡ñ Audio output level and phase are adjustable
¡ñ With standard AES digital output
¡ñ Operate and control by contact RWW2.0 software
specification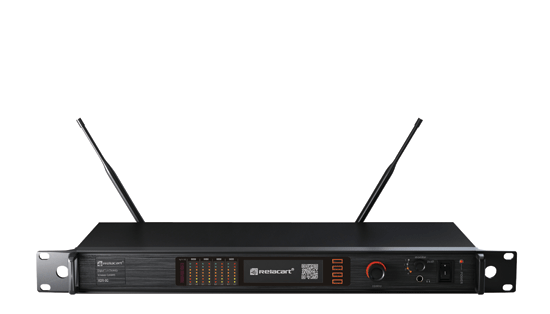 HDR-8Q receiver
Voltage

~110V-240V / 50Hz-60 Hz

Max current

0.5A

Frequency range

554MHz~936 MHz

Band Width

Band HF

797 MHz~936 MHz( 139MHz)

Band AD

662 MHz~796 MHz( 134MHz)

Band EJ

554MHz~651 MHz( 97MHz)

Frequency Stability

¡À0.001 %

Modulation Mode

FM

Sensitivity

-100 dBm£¬SINAD£º>20dB

Mirror inhibition /spur reduction

85 dB

Max Deviation Range

¡À75 KHz

Distortion

<0.3%

Frequency response

32~20KHz (+/- 1dB)

S/N

>110dB

Input dynamic range

>100 dB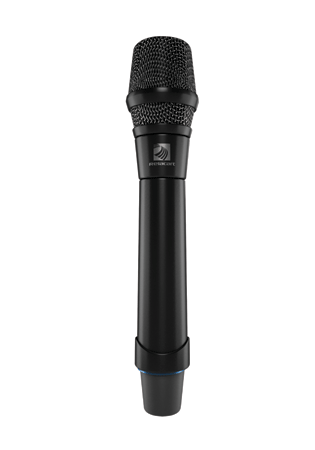 DH-8 handheld Microphone
Frequency range

554MHz~936 MHz

Band Width

Band HF

797 MHz~936 MHz( 139MHz)

Band AD

662 MHz~796 MHz( 134MHz)

Band EJ

554MHz~651 MHz( 97MHz)

Frequency Stability

¡À0.002 %

Harmonic radiation

£¼-60dBm

Max Deviation Range

¡À75KHz

Audio gain range

0 to 35 dB

Frequency response

40 Hz to 20 kHz£¨+ / - 1 dB£©

Audio high pass filter

Can choose 35£¬50£¬70£¬100£¬125Hz£¬36 dB / octave

Microphone Element

Dynamic / Condenser£¨removable£©

RF output power

50mW/100mW (optical)

Battery

AAx2

Current Consumption

180mA ( typical)

Battery Current / Life:

About 7 hours£¨alkaline£©

Size (mm)

53(¦Õ)x265(length)

Weight (kg)

About 300(without battery)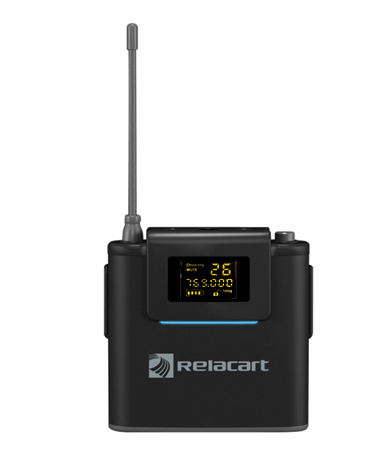 DT-8 body-pack transmitter
Frequency range

554MHz~936 MHz

Band Width

Band HF

797 MHz~936 MHz( 139MHz)

Band AD

662 MHz~796 MHz( 134MHz)

Band EJ

554MHz~651 MHz( 97MHz)

Frequency Stability

¡À0.002 %

Harmonic radiation

£¼-60dBm

Max Deviation Range

¡À75KHz

Audio gain range

0 to 35 dB

Frequency response

40 Hz to 20 kHz£¨+ / - 1 dB£©

Audio high pass filter

Can choose 35£¬50£¬70£¬100£¬125Hz£¬36 dB / octave

Microphone Element

Dynamic / Condenser£¨removable£©

RF output power

50mW/100mW (optical)

Battery

AAx1

Current Consumption

280mA ( typical)

Battery Current / Life

About 4 hours£¨alkaline£©

Size (mm)

65(H)x62(W)x20(D)

Weight (kg)

About 250(without battery)